Opening night PARTY + FILM
Get ready to laugh as we kick off Tasveer South Asian Film Festival…
"A visually kinetic treat, Four Samosas will be hilariously personal for some, but enjoyably bonkers for all." – Peter Gray, AU Review 
Event Details
6:00 PM- Reception: Samosa Chaat by Spice Waala & Beer at Optimism Brewing
7:30 PM- Dhol March from Optimism Brewery to SIFF Cinema Egyptian
8:00 PM- Four Samosas film screening
9:30 PM- Post Screening Q&A with:

dir. Ravi Kapoor
cast: Venk Potula, Sharmita Bhattacharya, Nirvan Patnaik, Sonal Shah
producer: Milan Chakrabarti
Four Samosas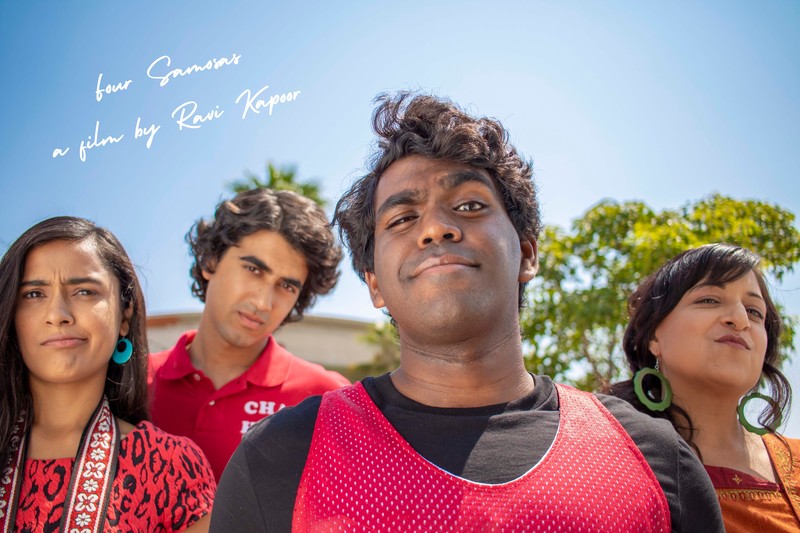 Set entirely in LA County's "Little India" against a backdrop of South Asian snack shops, fancy-goods stores, sari palaces, Indian pizza restaurants, and populated by revolutionaries, Kannada Kutta drama groups, Indian entrepreneurs, H1B techies and wannabe hip-hop artists. Four Samosas tells the story of Vinny, an un-motivated Indian-American rapper, who learns that his ex-girlfriend, who he never really got over, is about to get married. So Vinny decides to launch an ill-advised heist on her father's grocery store, to steal her dowry and disrupt her engagement.
"Four Samosas is a Hilarious Heist Comedy"
Dir. Ravi Kapoor | Writer: Ravi Kapoor | Executive Producers: Karan Soni; Milan Chakrabarti; Sanjay Sharma | Year: 2022 | Runtime: 80 min | Language: English | Country: United States | Premiere: Seattle | Narrative
Starring: Venk Potula, Sonal Shah, Sharmita Bhattacharya, Nirvan Patnaik, Karan Sonia
What To Expect When You Arrive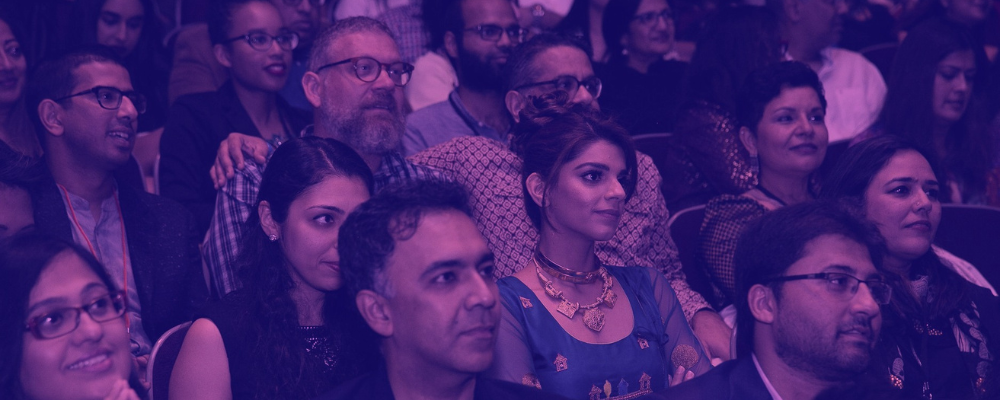 COVID Policy: Masks are required in the SIFF venue, so please come prepared with yours!
Ticketing: Please purchase your tickets ahead of arrival to ensure your seat. This event IS INCLUDED in the TSAFF Hybrid Pass, though pass holders should reserve their complimentary ticket ahead of time using the same discount code received in your confirmation email (please email ariel@tasveer.org with any questions).
Food and Drink: Samosas and beer will be available at the Reception
Parking: Please allow plenty of time to find parking. Paid street parking is available, as well as several parking garages (Harvard Garage is conveniently located). The Pre-Event Reception is hosted within walking distance of film screening, so please plan to park in one spot for the full duration of the event.
TSAFF – this is just the beginning!

Opening Night is our grand kick-off to the 17th Annual Tasveer South Asian Film Festival, which this year promises to be our most opulent offering to date, full to the brim with South Asian social justice films. We've received a record number of film submissions, including several Cannes, Tribeca, and Sundance award winning titles. 
This year the festival will happen both In-Person and Online:
In-Person screenings in Seattle, Kirkland, Renton, and Issaquah, WA will delight local audiences (Nov 3-13)
Online, a selection of films will be available to view world-wide (thru Nov 20th)
SIFF Cinema Egyptian805 East Pine Street
Seattle, WA 98122
Information for Pass Holders
Your Pass gains you access to the following:
Join In-Person events in Seattle, Kirkland, Renton, and Issaquah, WA (Including Opening Night)
Watch all virtual events on watch.tasveer.tv
In-Person Events - Claiming your Tickets
Pass Holders may claim one complimentary ticket to each in-person event
IMPORTANT FOR IN-PERSON EVENTS
We cannot guarantee seats for Pass Holders at popular events UNLESS you claim a Complimentary ticket to your chosen event ahead of time using the Discount Code: TSAFF-22-PH
If you are not able to reserve ahead of time, please arrive at least 15 minutes before the scheduled showtime for highest chance of getting a seat
Please visit tasveerfestival.org/schedule and plan ahead for events you are most excited about (NOTE: the 2022 festival schedule will go live on Oct 7th)
Opening Night Gala
TSAFF Passes give you access to all events INCLUDING Opening Night gala
Please visit Opening Night Gala page to claim a complimentary ticket with your Discount Code: TSAFF-22-PH
Virtual Events - How to access the screening portal
Pass Holders have free access to view all events online
    Notes on Virtual Film Access:
Once you start viewing your film you will have 72 hours to complete it
Many films will be geo-blocked to specific locations, meaning they are only viewable from those specific locations. We will note where a film is available to view on the event listing on the schedule page.
Pass Holders Receive a Complimentary Tasveer Membership!
We are excited to offer a complimentary year-long membership to all TSAFF Hybrid Pass Holders. You will receive a separate email with your membership credentials.
Free/Discounted Ticket Requests
Tasveer feels strongly that no one should be turned away due to lack of funds. If you are excited about our programs but are unable to pay the listed ticket price, please submit the form below to request discounted or free tickets.
Request your Free or Discounted tickets using this form
Please allow up to 2 days for ticket fulfillment.
You can also email support@tasveer.org with questions or more urgent requests
TeenTIX
Tasveer is thrilled to be working with TeenTIX to offer $5 tickets to all participating students. 
Tickets are available to purchase online for all in-person film screenings in King County.
Ages 13+ Content Considerations: Films vary in content. View at your own discretion.