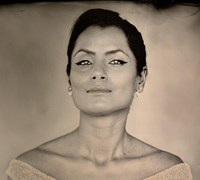 A.K. Sandhu is a Director, Producer, Cinematographer, and internationally published Photographer. She is the founder of Re–Present Partners, a women and BIPOC owned, Oakland-based production company that embraces the expansion of how underrepresented communities are depicted in media. A.K. tells stories that tackle the complexities of our perceived differences and inspire deeper understandings about human connections. Inspired by her father's photographs of their family, she exited a career in finance to pursue her love for visual storytelling.
AK's work has been screened at Tribeca, SFFilm, Ashland, DocNYC, Montclair, amongst others, and has been supported by several organizations including California Humanities, Berkeley Film Foundation, Yerba Buena Center for the Arts, and Center for Cultural Innovation. She has earned degrees from Columbia University and U.C. Berkeley. She speaks English, Punjabi, and Hindi/Urdu.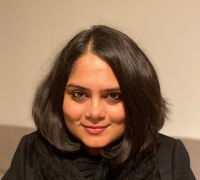 Apoorva Bakshi is an International EMMY Award-winning producer of the Sundance favorite & NFLX Original DELHI CRIME, National Award-winning films, SHUT UP SONA & LEECHES; Netflix Musical WHAT ARE THE ODDS?; and widely watched Facebook Original HOMESPUN. She serves as a Co-Founder and Managing Partner of Awedacious Originals, Golden Karavan and Project FUEL carving her niche as one of the youngest producers of prolific South Asian productions. With 22 projects in various stages of production on her slate, the latest critically acclaimed award-winning documentary WOMB – WOMEN OF MY BILLION explores the social and political issues faced by women of today's India and the common reality of living in an indefatigable patriarchal society.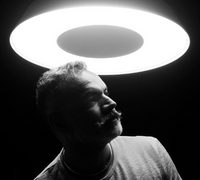 Arshad Khan is an award-winning Canadian filmmaker of Pakistani origin. His feature documentary film ABU has won 17 international awards and screened in over 90 film festivals worldwide. Khan is a recent recipient of two Canada Council grants as well as the outstanding overall achievement in the film production program award at the Mel Hoppenheim School of Cinema. Khan served on the juries of the Image+Nation film festival, The Manitoba Arts Council, The New York Indian Film Festival and the Director's Guild of Canada most recently. Khan is developing two feature film projects funded by Telefilm Canada and SODEC.
Mariam Zaidi is a filmmaker, film programmer, and arts administrator based in Toronto. She moved to Canada on her own 17 years ago, prompted by an interest in filmmaking. Struggling as a newcomer to find her footing motivated her to work in organizations that supported the growth of newcomer and emerging artists, and to find spaces that had a focus on gender equity and better inclusion in screen-based media.
She has previously held the roles of Executive Director at the Breakthroughs Film Festival and Managing Director at the Toronto Animated Image Society. Currently, Mariam works as an Associate Programmer at the Hot Docs Canadian International Documentary Festival and International Programmer at the Toronto Reel Asian International Film Festival.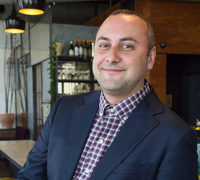 Matt Gamarra is the co-writer and co-producer of the award-winning short film, Broken Drawer directed by Rippin Sindher. His short screenplays have been lauded by the Writing Battle, Frights! Camera! Action! Screenplay & Film Contest and the Upstate NY Horror Film Festival. He's currently developing several feature screenplays, including A.C.L. – a Finalist for the Screenplay Festival and Quarter-Finalist for the Filmmatic Drama Screenplay Awards. Matt was executive producer of the feature film, Salivate directed by Martin Wurst, and the short film, The Hideout directed by Rippin Sindher. He was an associate producer on the feature film, Sweet Dreams directed by David W. Keffer, available on Prime Video. For a day job, Matt was an event producer for ArcLight Cinemas and the Directors Guild of America before doing freelance work for the Motion Picture Television Fund and Netflix. In 2018, he produced the live comedy show, The No-Pants Comedy Hour.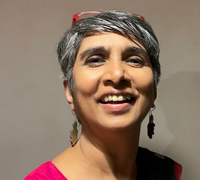 Meenakshi Shedde is India and South Asia Delegate, Berlin Film Festival, since 1998, and independent film curator, based in Mumbai, India. She is a Golden Globe Awards International Voter. Winner of India's National Film Award for Best Film Critic, she has been on the jury of 20 international film festivals, including Cannes, Berlin and Venice. She has been international programmer/curator/ consultant to the Berlin Film Festival, TIFF Cinematheque- Toronto, Locarno, Busan, Dubai, IFFI-Goa, Kerala and Mumbai Film Festivals; British Film Institute (BFI, London) and Asia Pacific Screen Awards (APSA, Australia). She has been Script Mentor/Consultant worldwide, and on the Selection Committee of top Film Funds worldwide, including the Sundance Institute Screenwriters Lab-India, Venice FF's Biennale College Cinema, Rotterdam's Hubert Bals Fund. A journalist, she freelances for Variety, Screen International, Sight&Sound, Film Comment, Cahiers du Cinema, Times of India and Sunday Midday, and has written for/edited 21 books, mainly cinema.
NAMAN GUPTA is an award-winning BIPOC director/writer and Ryan Murphy's Director Shadowing Program 2022 fellow. Diverse, inclusive and loves blending fiction with contemporary social issues so that his films can reach a wider audience. His immigrant background and his unique lived experiences (three countries and countless cities) help him bring a fresh and authentic voice, impassioned talent and a deep understanding of storytelling to all his projects.
His films have screened at over EIGHTY film festivals. His latest film COMING OUT WITH THE HELP OF A TIME MACHINE was the winner of Netflix sponsored Tasveer Film Fund and has screened at over FIFTY FIVE Film Festivals, including Tribeca Festival, and won FIFTEEN awards.
A unique TV series, "a sci-fi immigrant family drama, intertwined with an LGTBQ romance and rivalry", based on the short, is in development.
Naman is also working on a Jordan Peele'isq style PSYCHOLOGICAL HORROR FEATURE PROJECT, with a unique South Asian angle.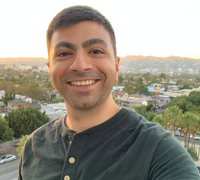 Nidhin Patel is a film educator and filmmaker based in Los Angeles. He was born and raised in India, where he completed his Master of Development Communication with a university gold medal. Later, he worked as an entertainment journalist, and then as head creative writer for a communication agency—working in areas such as advertising, branding and corporate films—before moving to the US to pursue his MFA in TV, Film and Theater production at Cal State LA. He has been working as a freelancer in various production departments, having been a part of numerous film projects that have reached audiences through national/international film festivals and platforms like Netflix and Amazon Prime. He is also an award-winning film instructor with an extensive teaching experience, and is certified by the Association of College and University Educator. A passionate teacher and storyteller, Nidhin is committed to utilizing his multi-minority experience to nurture diverse stories and storytellers to effect positive change.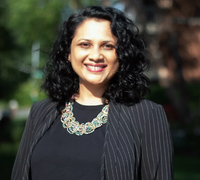 Prerana Thakurdesai is New York based documentary filmmaker. Her work centers around issues of social justice and end of life stories. She explores the underrepresented kahaniyan from her South Asian context. Her last film, The Essential Worker, is a short doc about a lone Pakistani-American cleric who conducted COVID funerals of Muslims in New York. In India, Prerana worked with Aamir Khan Productions, one of the biggest production companies, to create the path-breaking docu-talk show, Satyamev Jayate, watched by over 600 million people worldwide. Her other credits include producing a 9/11 documentary for the History Channel and several short films for Indian television news and non-profit organizations worldwide. Prerana is passionate about community building and serves as the Executive Director at Kalakars, a collective that works to elevate voices of South Asians in the American film and TV industry.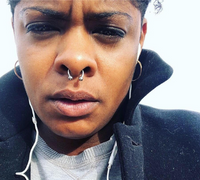 Shakira is an educator from The Netherlands who joined the California Film Institute's Education Department by way of the Sarasota Film Festival, Sundance Institute and is additionally programming documentaries for 2023 Tribeca Festival.
With a deep passion for storytelling Shakira attributes her drive for community, justice and common sense from the cultures of her Mother and Father hailing from Suriname and Trinidad respectively.
Her career has been dedicated to empowering young independent thinkers through the exploration of art history and creative expression—prioritizing equitable praxis through engagements with film as well as demystifying the path for BIPOC students to becoming film fest administrators and curators.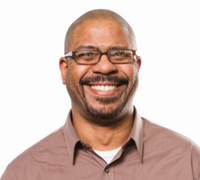 Stan Shields, Programming Manager, SIFF
Stan Shields has been a member of the SIFF Programming Team since 2004, after having directed for their Screenwriter Salon program, and assisted with their Exploding Cinema events. Prior to becoming the Programming Manager in 2017, he served as the Operations Manager for Intiman Theatre. He has also curated and/or taught for Bumbershoot, Cornish College of the Arts, and On The Boards, and currently serves as Artistic Director for (Seattle's 2008 Mayor's Arts Award winner) The 14/48 Projects.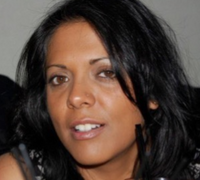 Dr. Summer Pervez (they/them)
A Punjabi born in Saudi Arabia to Pakistani parents, Summer grew up in multiple countries and was educated in American schools. They hold a PhD in English from the University of Ottawa, and have been teaching in various universities in Canada and Pakistan since 2002. They specialize in World Literature and Film (with a focus on South Asia) and currently teach screenwriting for film and TV at Vancouver Film School. They are currently writing a monograph on contemporary Pakistani TV dramas. Along with research and teaching, they are also a working screenwriter/filmmaker (shorts, features, and docs).