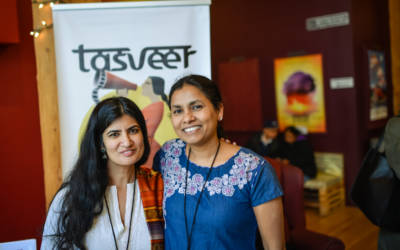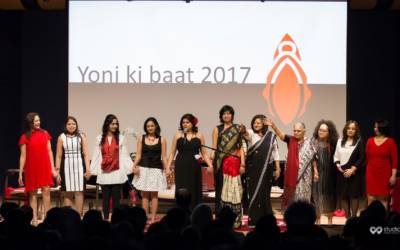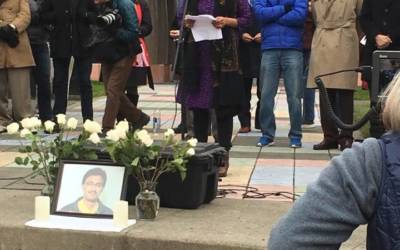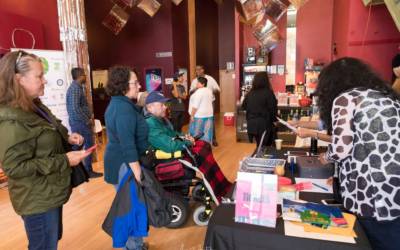 Tasveer is a non-profit film & art organization. Its mission is to inspire social change through thought-provoking South Asian films, art, and storytelling.
Farah Nousheen and Rita Meher founded Tasveer in March 2002 in Seattle, soon after 9/11/2001. Troubled by the stereotyped and highly prejudicial images of South Asians depicted in the mainstream media at that time, they sought to dispel those mischaracterizations by giving South Asians a chance to speak for themselves. They selected storytelling—specifically, through art and film—accompanied by community dialogue, as their method. Tasveer means picture in Hindi/Urdu.
Tasveer's first screening was held at The Elliot Bay Book Company during Gay Pride Month 2002, and since then, Tasveer has become an arts and culture fixture in the Seattle and Eastside area. Each year it produces three major festivals–the South Asian Film Festival; the South Asian International Documentary Film Festival; and Aaina, a festival celebrating South Asian women. Tasveer also organizes and sponsors numerous other smaller programs related to South Asia and its diaspora. Since 2002, Tasveer has shown over 800 films, has welcomed over 15,000 audience members to its events, and has empowered over 100 women to share their life experiences onstage in Yoni Ki Baat.
Tasveer was incorporated as a non profit organization in March 2004 and is fully federally recognized 501(c)3 organization.
Learn more on the Tasveer website.
Warning
: Illegal string offset 'class' in
/Applications/XAMPP/xamppfiles/htdocs/tasveer/tsaff-2018/wp-content/themes/vegadays/shortcodes/trx_basic/section.php
on line
154
Contact Us
Address
Tasveer
1515 12th Ave
Seattle, WA 98122
Follow Us
Have a Question?
Drop us a line